projects
welcome
The construction process is a means


to an end. We aim to make this process as pleasant and unobtrusive as possible. We believe each of our projects, regardless of its size, to be an investment in our future.
OVER 30 years of experience in commercial, industrial, residential and public works projects, we have learned to hold the satisfaction of our clients as our main concern.
locations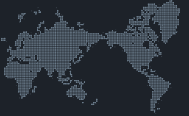 6400 SW 62 Avenue
Miami FL 33143
Tel. (305)446-4707
Fax (305) 446-1556
E-mail:
jjr@landel.net